July 22 , 2015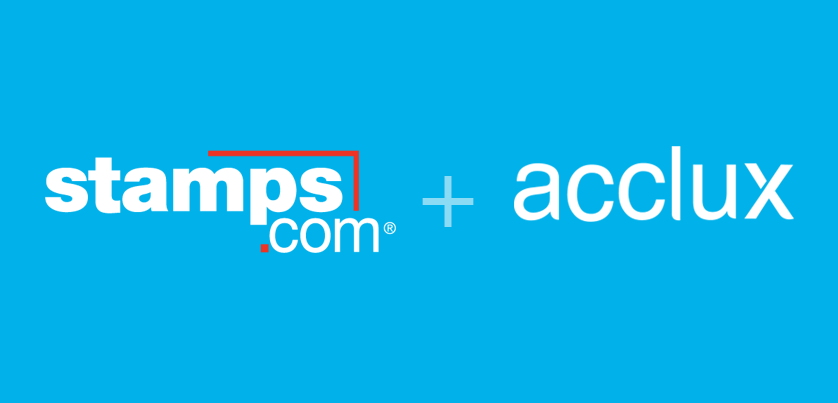 Interested in checking out our new stamps.com integration feature? Get a sneak peek before we release the entire new version to the public and share your feedback with us to make it better.

Here's the deal, we will release acclux accounting version 2.2 in August 2015, with the new version we've included a number of great features and improvements in different areas of the platform. One of the areas that we focused on in this revamped version of acclux accounting is the capability to print domestic and international labels that are fully integrated with the core of the financial and management side of your business. We're hoping our community can help us make sure it's the best shipping integration on the Web.

With stamps.com integration, acclux accounting users can compare rates, purchase postage and track packages from within the acclux platform. Acclux accounting users will be able to verify the address against the master USPS database (Improve package deliverability) and print USPS shipping labels for domestic and international destinations. Additional Stamps.com features such as postage rate discounts, hidden postage and return shipping labels will also be available to acclux accounting users too.

Here's how it works:
Connect your stamps.com account to acclux accounting.
Check your balance and buy postage that is fully integrated with your financial records.
Print domestic and international labels from acclux accounting.
Track your shipment and send personalized follow up emails with templates all from acclux accounting.

Here are the instructions to try it out:

1. Go to Settings > Shippers to activate stamps.com first.
2. Activate your stamps.com (USPS) account by entering your stamps.com username and password.
3. Go to Settings > Shipping Address to add [from to] addresses.
4. Enter the [FROM TO] address, you can add multiple [from to] addresses as you need. To add a new address, on the Actions toolbar, choose New, and fill out the form and click the button.
5. To print international labels you have to enable job [Items] first from the Job Settings form. Go to Settings > Project Settings and check [Include Item details].

Congratulation, now you can start print labels from acclux accounting.

6. To print labels. Go to jobs and select the job you want to print a label for it.
7. A [print label] button will be added to the action bar. Choose print label.
8. A domestic or international label will be generated automatically for you based on the destination address of your client.
9. Enter the weight and the type of service you want to ship your package with. And click Print.

Once you've had set it up and you start to print your USPS labels from acclux accounting. You can provide feedback to us here.